If you are renewing as an auxiliar de conversación and don't want to go through the hassle of applying for a new visa in your home country, then you must do the TIE renewal. The first step is called the prórroga de estancia. It literally means "extension of stay".
In previous posts I have mentioned that the TIE renewal is a two-step process, the first being the prórroga de estancia and the other being the toma de huellas (fingerprint). You cannot do the toma de huellas without doing the prórroga first. The toma de huellas is the exact same process that you did on your first few months in Spain when you went to the Comisaría to apply for the physical card (your TIE).
To further understand this process, we will try to explain some terms first. I got this info from many auxiliar sources, but I heavily relied on a document created by Ms Becky Harris (thank you, Becky!) that she shared within the Auxiliares de Conversación en Valencia community.
NIE
NIE stands for "número de identidad de extranjero", an alphanumeric identifier that is yours for life. For non-EU citizens, the NIE format is <letter> – <7 numbers> – <letter>. The NIE never changes, and should never change regardless of the visa that you have and will have. There are, however, exceptional cases, mostly related to those who are dual citizens (but that shouldn't concern most of us, no?). This is usually included in the student visa that the Spanish Consulate will stick on your passport. If it's not there, don't panic. There is a way to request for it once you are in Spain.
NIE Card
The NIE card is the card that is given to EU nationals who are residing in Spain. Note that this is not equivalent to the TIE.
TIE
Okay, here we are. TIE, as mentioned in previous blog posts, stands for tarjeta de identidad de extranjero. Tarjeta means card. So, it's redundant to say "TIE card" because it's already a card. This card allows you, an NON-EU national, to stay legally in Spain past the validity of your student visa, which is just for three months. This is not a residency in the Spanish sense of the word. This allows you to legally stay an irregular period, meaning until its expiration that's written on the card. This causes confusion among Spaniards, as even funcionarios sometimes don't know what the TIE is. They know it as the NIE. Go figure.
TIE Renewal
You want to stay in Spain and don't want to go through the experience of getting a visa again. Great! No worries. You can do a TIE renewal instead. The cool thing is that you can start processing this two months before the expiration of your TIE, or within 90 days after its expiration.
The TIE renewal has two steps: 1) Prórroga de estancia, and 2) Toma de huellas. In this post, let's focus on the prórroga de estancia.
What do you need?
I made a "checklist" of the prórroga requirements. Feel free to save this on your photos for reference. I will explain each requirement below.
EX-00, Solicitud de autorización de estancia y prórrogas

: Fill out the first 2 pages and make 2 copies. You can fill out and download the form here.

Paid TASA (Modelo 790, Código 052)

: Fill out and download the form here. It is best to pay it before coming to your appointment. This year (2020), the tasa costs €17,15. Did you know that you can also pay your tasas through an ATM? Read this post to find out how.

TIE

: Photocopy the front and back. I just took photos of the front and back of my TIE through Noteblock, saved the photos on my phone, Airdropped them on my laptop, put these two photos together on one page on Google Docs, then printed it.

Passport

: In some regions, the photocopy of all pages is required, while some only want the info page, the visa page, and the page where the immigration stamped your date of entry in Spain. Check with your region. Why is this important? In the case of Valencia where I did my prórroga, the administrator reviewed every single page and made sure the copies corresponded to the passport pages.

Old carta de nombramiento

: The carta from the school written on your TIE.

New carta de nombramiento

: The carta that you received for the upcoming school year. Some sources say that you can go to the appointment without your new carta, and just submit it within a month of your application.

Certificado de Aprovechamiento

: This is a form that states that you have satisfactorily completed your requirements and roles as an auxiliar at your school. You can download the template here, send it to your coordinator, and have the school director sign and stamp the school seal on the certificate.

Insurance Policy

: This varies per region. Some regions require that auxiliares staying in the Spain in the summer get their own medical insurance, since the auxiliar insurance starts on either the 15th of September or the 1st of October. Other regions just honor the insurance provided by the Ministry as written in the carta.

Printed Cita (Appointment) Confirmation

: Yes, you do need an appointment this year due to the limitations brought about by COVID-19. Book your appointment through this website. Make sure to print the confirmation sent to your email. If you do not want to go to an extranjería to submit these requirements, then obviously you do not need this. This year, you can simply go to any Correos and submit your requirements from there. Make sure that you know exactly to which Extranjería your documents need to be sent, so check your regional sources for the updated list.
Another document that I submitted is the Certificado de Antecedentes Penales. This is the equivalent of our NBI Clearance. This document proves that you do not have any criminal record listed in the past year. Some people didn't get it, but I'm a paranoid-android so I got it, anyway. If you are like me, then make an appointment as described in this other blog post, but just change it to Certificado de Antecedentes Penales.
At your appointment at the Extranjería or during your visit to a Correos, they will either scan all of the documents or take your photocopies, then they will place a sticker on one of the EX-00 forms that you submitted. This is proof that you have had your prórroga application in process. GUARD THIS DOCUMENT!!! You need this to 1) get an autorización de regreso, should you wish to travel outside Spain in the summer, and 2) to get to your toma de huellas appointment.
Okay, I got my documents and sent them to the Extranjería/Correos. Now, what?
Now, you wait.
Seriously, wait.
Normally, it takes 2-3 months to get a resuelto (result). It's not uncommon to wait for the results for 6 months, either, and–
Waaaaait, back up, back up. What's this resuelto?!
Remember when you applied for the visa and were dreading whether you would be approved or denied? Well, guess what, it may happen here, too.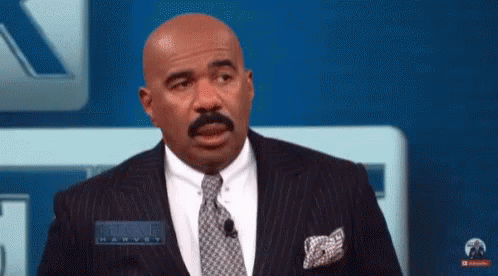 Thankfully, here's an explanation to the results (as in, resuelto):
EN TRÁMITE

: Your application is being processed

EN TRÁMITE – REQUIRIDO

: You have a missing or incorrect document

RESUELTO – FAVORABLE

: Approved. Good job! One less anxiety-inducing item for you.

RESUELTO – NO FAVORABLE

: Your application was denied. The Extranjería will send a letter to the address you indicated on your Ex-00 explaining why your application was denied. Or, you can email the Extranjería and they will send you an electronic letter explaining the reason for the denial. The email is: informacionextranjeria.madrid@correo.gob.es (change the region to the region where you submitted your prórroga application. At this point, it is advisable to consult with a lawyer.

TRÁMITE ARCHIVADO

: This means that you were asked to submit a document and you failed to send it within the timeframe they provided, so they archived your application. In this case, you can contact the Extranjería and request that they reopen your case, but at this point it is also a good idea to speak with a lawyer.
This is why I advocate for completing the requirements: because I don't want any of that extra stress of getting a result other than favorable.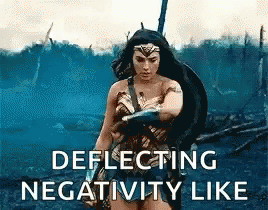 If it helps: with all these documents, I got my Resuelto – Favorable after 1 week.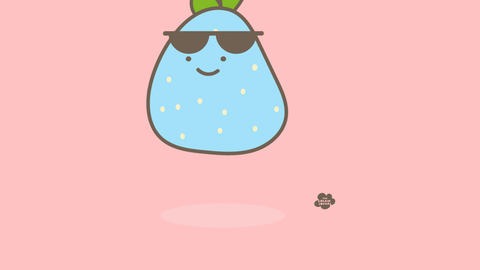 Was this post helpful? Let me know in the Comments! CM