One of our previous posts talked about Prórroga de Estancia as one of the steps in your TIE renewal. This post focuses on how to make a prórroga appointment at an extranjería (immigration office).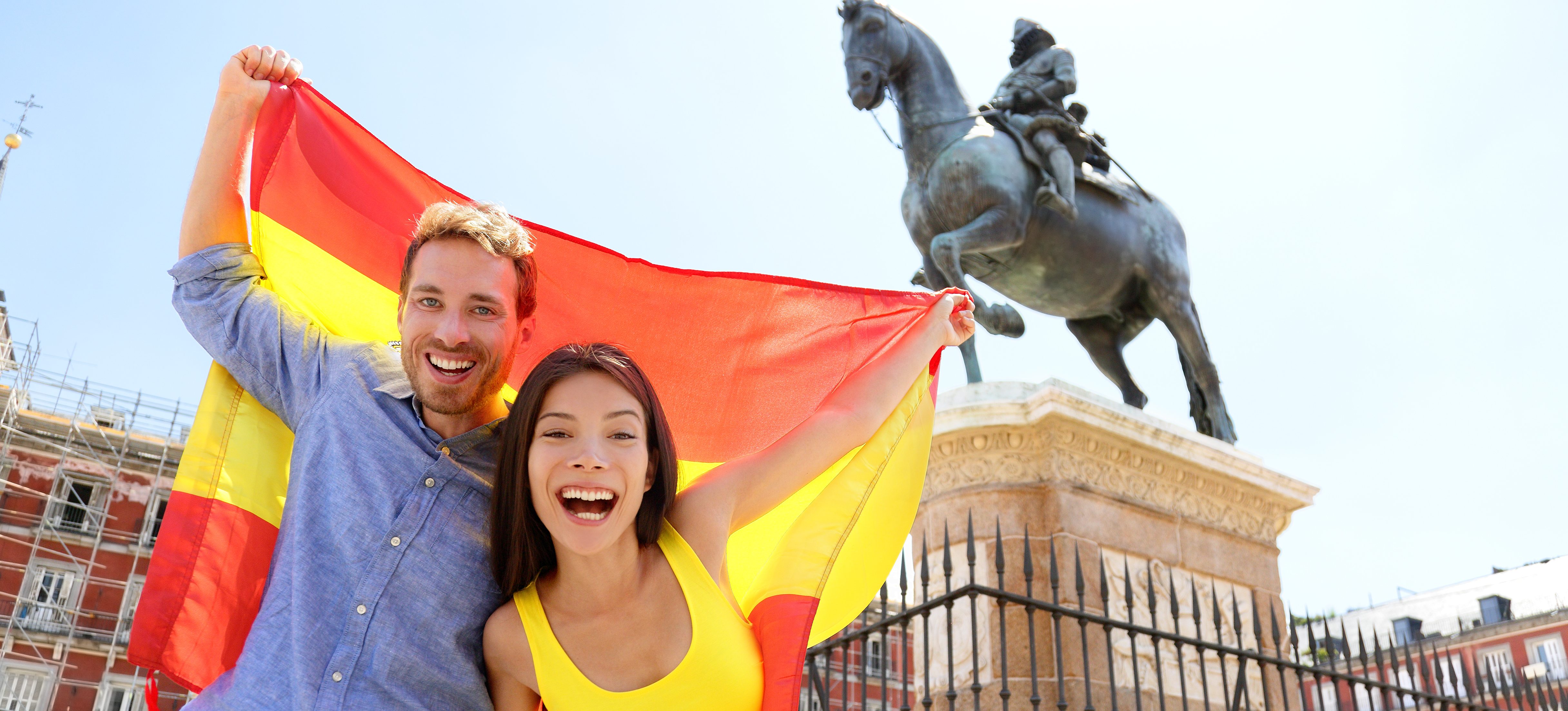 If you loved your first (or second, third, etc) year in Spain and would like to stay longer, then you must do it the legal way. If you stayed more than 6 months, you probably got the TIE, which stands for tarjeta de identidad de extranjero. As an auxiliar de conversación, our TIEs expire on the day of the last month of the program (30 June for the Community of Madrid, and 31 May for the rest of the autonomous communities).
The great news is that you can start processing your TIE renewal 60 days before its expiration. If you are unable to do it then, you have 90 days from your TIE's expiration to process the renewal. One of the things you need to do is to submit your documents in person at an extranjería, whether you are staying in the same region or not.
Due to the COVID-19 pandemic, the extranjería requires all activities to be done with an appointment (called a cita). Here is how:
1. Go to the Extranjería's website.
Access the website through this link.
2. Under "ÁMBITOS DISPONIBLES", choose the region where you intend to submit your documents from.
If you are switching regions but are still staying in your previous school year's region, then choose where you are right now.
Under "TRÁMITES DISPONIBLES PARA EL ÁMBITO SELECCIONADO", choose "REGISTRO DE DOCUMENTACIÓN", then click "ACEPTAR".
2. Just click "ENTRAR" on the next page.
3. Enter your detail
Type your NIE or Passport number, your first and last name, and answer the captcha. Once done, click "VERIFICAR," then "ACEPTAR".
4. Click "SOLICITAR CITA" on the next page.
This page confirms your full name and the identification number your wrote on the previous page.
5. Choose the extranjería closest to you.
There may be just one option, so select it, then click "SIGUIENTE".
6. Enter the details required.
These include: your Spanish phone number and your email. You must reenter your email next to "Repita e-mail". You cannot copy/paste it, sorry.
At the bottom on "Motivo o tipo de solicitud de la cita", you can write "Renovación – auxiliar de conversación". Once done, click "Siguiente".
7. Select your preferred schedule.
The page will show three options, which are usually the first available dates and times. In some provinces, there is a drop-down menu that allows you to filter the search for your schedule, like from 8:00am, etc. Choose your preferred schedule and click "Siguiente".
You have 5 minutes to complete this page. Otherwise, clicking "Siguente" will redirect you to a page that says your session has expired.
For very busy provinces like Madrid, you might get a page that says there are no available appointments. You just have to try again…and again.
8. Click "OK" when the popup appears.
It's just asking you if you are sure about the schedule you have chosen. After clicking "OK", click "Siguiente".
9. Review your information and confirm the appointment.
Make sure that your information is correct. Tick the two small boxes. The first one confirms the information, and the other box confirms that you would like to get the appointment confirmation on your email.
If all is well, click "CONFIRMAR".
10. Congrats! Your appointment is confirmed.
The next page will tell you that it's the end of the process. It will show you the numero de justificante (confirmation number) of your appointment. You also have the option to print that page, which you need to show during your appointment (it is required to have a printout of the confirmation).
The system will also automatically send you the confirmation to the email address you wrote on the appointment. You can print that out instead of this page, if you want.
Thanks for showing how to make a prórroga appointment! But what if I have to cancel my appointment?
No worries. Just follow Steps 1 to 3, and on Step 4, choose "Anular Cita".
The next page will show you your ID number. Below it, enter the numero de justificante/appointment confirmation number. Then, click "Consultar".
Review the details, and tick the small box that says you are authorizing the cancellation of the appointment.
There you go! You have successfully cancelled your appointment. The next page will confirm that.
Just click "Aceptar" and close the page.
Wait! What's this I hear that you can submit your documents through Correos? Do I need an appointment for that?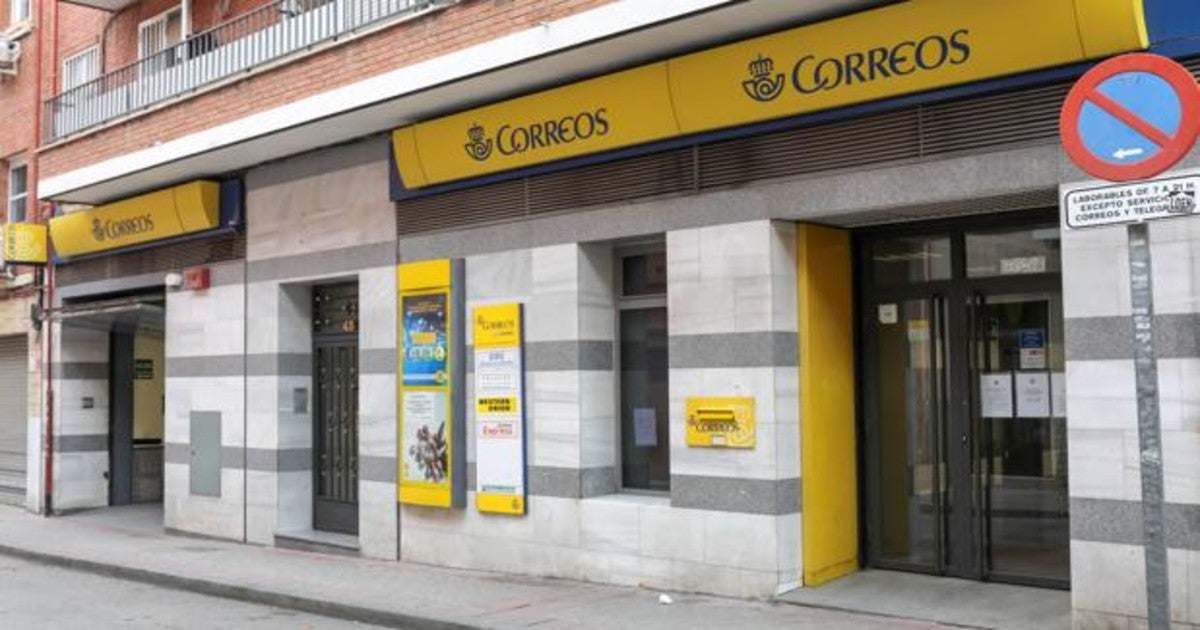 Good news! Due to the Extranjería drowning in appointment requests, they allow people to submit their documents through any Correos– and there is no need for an appointment! Just make sure you have all the documents you need, including the paid tasa and your new carta. You should also know where your documents should go.
Yes, that's very important.
As mentioned above, if you are switching regions, you are able to submit your renewal documents from your current region. But make sure that your EX-00 form has the address of the extranjería of your new school's province.
There are two options at Correos.
1. Correo Administrativo
In this option, the staff at Correos will mail your documents and put it in an envelope (you can bring your own). Bring your documents (make sure that you have two copies of the EX-00) and address it to the extranjería of your new school's province.
2. Registro Electrónico
In this option, the staff at Correos will scan your documents and send it to the extranjería where you addressed your documents. There is a code that is needed for this (for Madrid it is EA0040721; not sure if it's the same for the rest of the regions).
In either option, make sure that you ask for the stamp or sticker on one of your EX-00s, which is your personal copy. The stamp proves that you have started with your TIE renewal. You need to have this if you need to get an autorización de regreso.
Also note that unlike the in-person submission at an extranjería, the services at Correos come with a fee. According to some auxiliares, it ranges from €4 to €10, depending on your location and the weight of your documents.
What Happened at My Appointment
I made an appointment for my prórroga de estancia for 3 July at 8:30AM. In retrospect, I recommend booking the earliest that you can, because it saves you so much time. The extranjería was just about to open when I arrived. They set up a table by one of the doors, called the names of the people on the list they printed out, and asked them to come in one by one.
Before entering the facility the staff asked me to empty my pockets and cart my belongings through a scanner. Then security told me to choose "REGISTRO" on the device that gives you a number. I first went to Mesa 2, which was written on my printed cita, but the staff redirected me to Mesa 7, and the lady there processed my papers. I was in and out in about 10 minutes. At the time I didn't have my insurance policy yet, so the lady gave me a form to fill out that I had to bring with me once I had my policy on hand. She then stamped my number.
I came back four days later, on 7 July, with my printed insurance policy. I showed the stamped paper to the staff at the entrance and they let me in (thank goodness I didn't need another appointment!). Since my Spanish is still bad (lol), I didn't understand that the number was only valid for the day that was stamped, so it was only valid for 3 July. She tried to explain to me that it was not valid anymore and I apologized, but she was kind enough to process my papers again. She printed another sticker on the other form that she gave me, and that was it.
One week from my initial appointment on 3 July, I was RESUELTO-FAVORABLE! It didn't appear in the system until 14 July, but that was enough to let me jump up and down for about 3 seconds.
This is where you can check your prórroga application status. Just enter the details as stated.
Do you have any questions about how to make a prórroga appointment? Ask them below! CM