Congrats for getting this far! By now you must have already booked your appointment for your visa application. This post is about what to expect during your embassy appointment.
First, I'd like to take this opportunity to clarify a couple terms:
EMBASSY – this office is a country's permanent diplomatic mission to another country, and handles major diplomatic affairs, such as negotiations
CONSULATE – this is an office of the embassy that is headed by a consul (general) and manages smaller diplomatic affairs, such as issuing visas, assisting nationals, foreigners, and migrants.
These are very broad definitions of these two terms, but it's enough to understand their functions. Following this distinction, we now know that we apply for a visa through the Consulate.
In the Philippines, both the Spanish Embassy and the Spanish Consulate are located in NCR, specifically in Makati City.
So, what to expect during your appointment? Here's a rundown.
1. Make sure your bring the original and photocopy of each of your documents.
You don't want to:
Pay for your missing documents. There's a photocopying service in the building but each page costs Php5.
Be reprimanded by the officer. The receiving room is quite small and you don't want to be embarrassed.
Come back another day. Hassle, man.
2. Make sure you to arrive before your schedule.
Google the address and figure out your way there, including the time you have to leave your place, and adding some leeway for traffic jams. Better to be early than late.
You will not be allowed to enter the Consulate right away when you reach the building. The security will have a list of the people and their respective schedules for the day. You will likely be waiting outside until they call your name. Let's say your appointment is at 10:30. Don't expect that they will ask you to enter on the dot. You may end up being called after 10 minutes or more.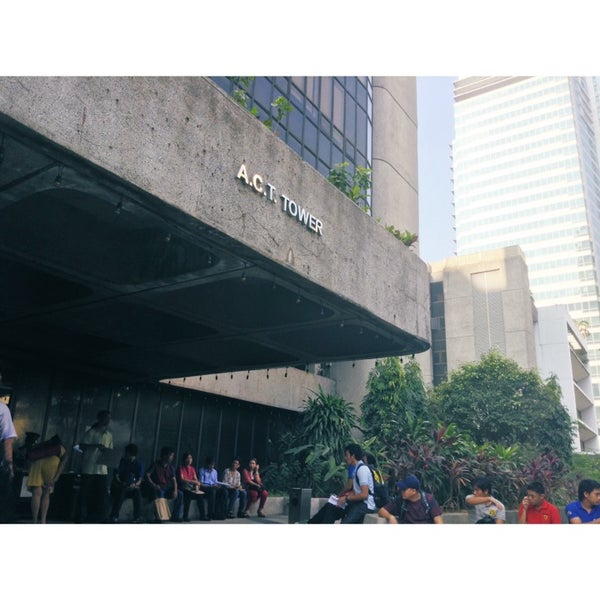 3. Expect to be asked questions during your embassy appointment.
While others were lucky that the officers just looked over their files and made sure that the originals matched the photocopies, others, like me, had to answer a few questions. This part sounded casual, but they write down your answers. Some of the questions were:
What's your purpose for coming to Spain?
How old are you?
Do you speak Spanish?
When's your intended date of arrival?
Did you quit your job for this?
What were your jobs before this and for how long were you working there?
Why <insert your chosen region>?
How old are your parents? What are their jobs?
Do you have any siblings? How old are they?
What's your course?
What will you be doing in Spain?
What will you do for work?
What did you do in <insert random country>? (If you have a police clearance from another country)
Don't worry, they may only as you 4 or 5 of these questions, or none at all. They asked me the first 6 questions from the list above.
Most of the "hard" questions are about the proof of economic means, especially if you have a sponsor. So, I really suggest covering all the bases (bringing valid IDs, birth certificates, affidavit of support, ITR, bank cert, bank statement, passbook of your sponsor, etc.). Or better yet, present your personal bank account.
4. Bring the exact amount for the visa fee!
As of 2020 the fee for the longterm visa is now Php4,510. In 2019 it was Php3,590. They will not give you change if you have more than this amount.
5. Do not leave without your receipt!
Once you pay, the officer will print the receipt and call your name once again. You will receive the receipt stapled in the photocopy of your National Visa Application Form. Bring this receipt and your application form when you pick up your passport (hopefully with your visa!).
6. Expect an email at least 2 weeks from your appointment date.
Things may have changed with COVID protocols in the country, but last year the average wait time for an email from the Consulate was 2 weeks. Some people received the email within a week, while others had to wait longer, about a month or so. What does the email say? It state the day and time when you can go the Consulate to pick up your passport.
Keep in mind that an email does not guarantee a visa approval. You will only find out once you get your passport back. If your visa was granted, then it'll be pasted on one of the visa pages. If you were denied, then they will give you a letter explaining why you were denied. You have a month to appeal for the reversal of the decision.
Was this helpful? What else would you like to know about the consulate / embassy appointment? Write them in the Comments! CM